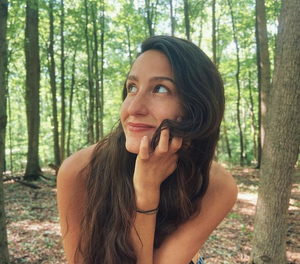 I know we all need to hear this, so I'm just gonna say it… 
A lush green forest return is on her way! 
✨🍃🌳🌿🌲🌱🌲🌿🌳🍃✨ 
These days out in the woods, I keep finding friends waking up from their winter naps. Tiny little green shoots bursting their way through the sleepy forest beds where they've been tucked away, under covers of dirt & leaf. 
Each time I see another little friend spring up, the most joyful "hello!" bellows out from deep within my soul. 
And with each new little sprout unfurling from the fertile compost of yesterday, I feel parts of myself wake up and spring into focus. 🍃 
So I'll say it again — a lush green forest return is on her way! 🌱🌿✨ 
Who's excited!?