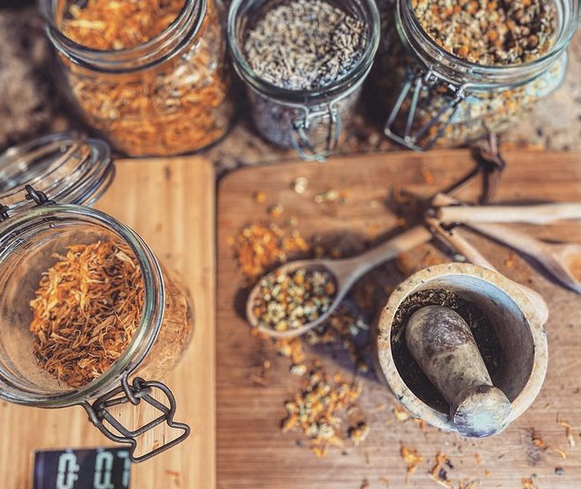 Please friends, take my hand and allow me to share a secret :) 
Each time I begin working on a product, the first thing I do (after properly sanitizing everything) is make sure that I'm in the right head & heart space. This requires a moment of me centering myself in a space of complete stillness, clarity, Love, and pure volition. The herbs are not touched until my body softens, my heart widens, and my lips turn upwards into the most genuine smile. 
I believe strongly in the power of intention & energy, so it is my commitment to the world to only create products that are crafted intentionally with goodness and love. 
If you jump over to my Etsy, you'll see that each product reads "Crafted intentionally in the heart of Pennsylvanian woods, with love". 
Now you know the reason behind it.